Redeeming Love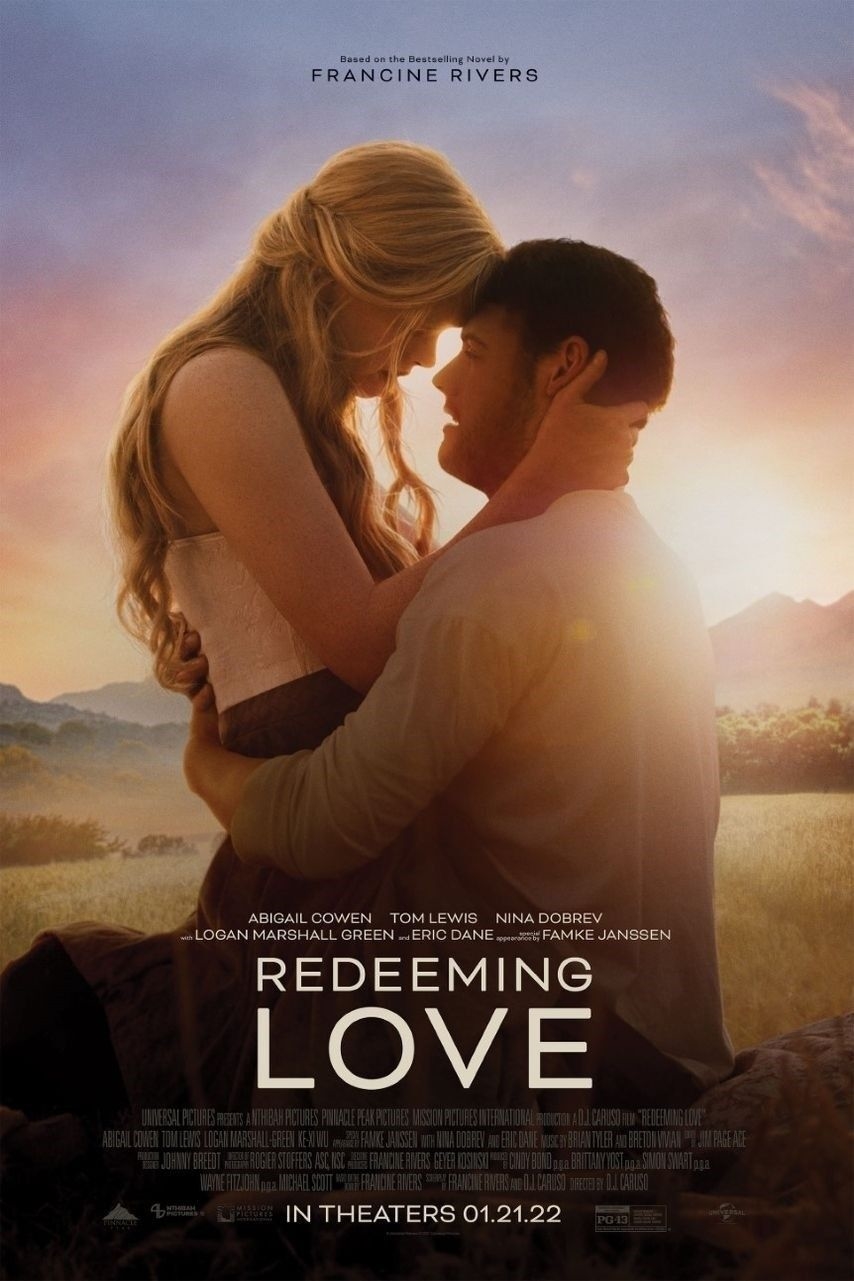 Redeeming Love
Synopsis
A powerful story of relentless love and perseverance as a young couple's relationship clashes with the harsh realities of the California Gold Rush of 1850. It is a life-changing story of the power of unconditional and all-consuming love.
Details
Romance, Drama
2h. 14min.
Opens Friday, January 21st

Director
D.J.Caruso
Cast
Abigail Cowen, Logan Marshall Green, Famke Janssen, Nina Dobrev, Eric Dane
Advisory
Rated PG-13 for mature thematic content, sexual content, partial nudity, and strong violent content.
Showtimes
Filter:
2D
3D
IMAX
IMAX 3D
35mm
70mm
HFR
Virtual