Ticket to Paradise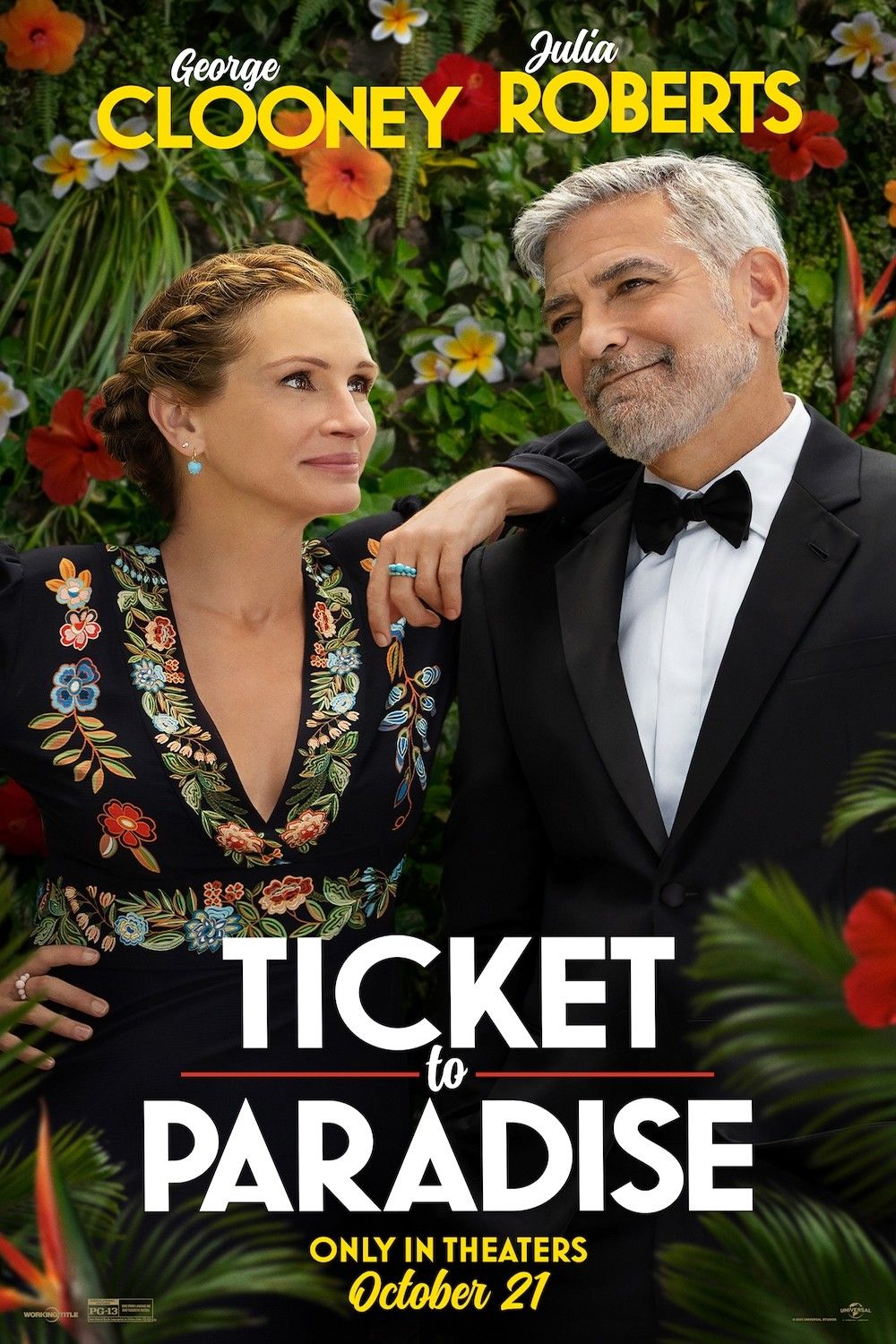 Ticket to Paradise
Synopsis
George Clooney and Julia Roberts reunite on the big screen as exes who find themselves on a shared mission to stop their lovestruck daughter from making the same mistake they once made in TICKET TO PARADISE.
Details
Comedy, Romance
1h. 44min.
Opened Friday, October 21st

Director
Ol Parker
Cast
George Clooney, Julia Roberts, Kaitlyn Dever, Lucas Bravo
Advisory
Rated PG-13 for some strong language and brief suggestive material.
Showtimes
Filter:
2D
3D
IMAX
IMAX 3D
35mm
70mm
HFR
Virtual