The Hitman's Wife's Bodyguard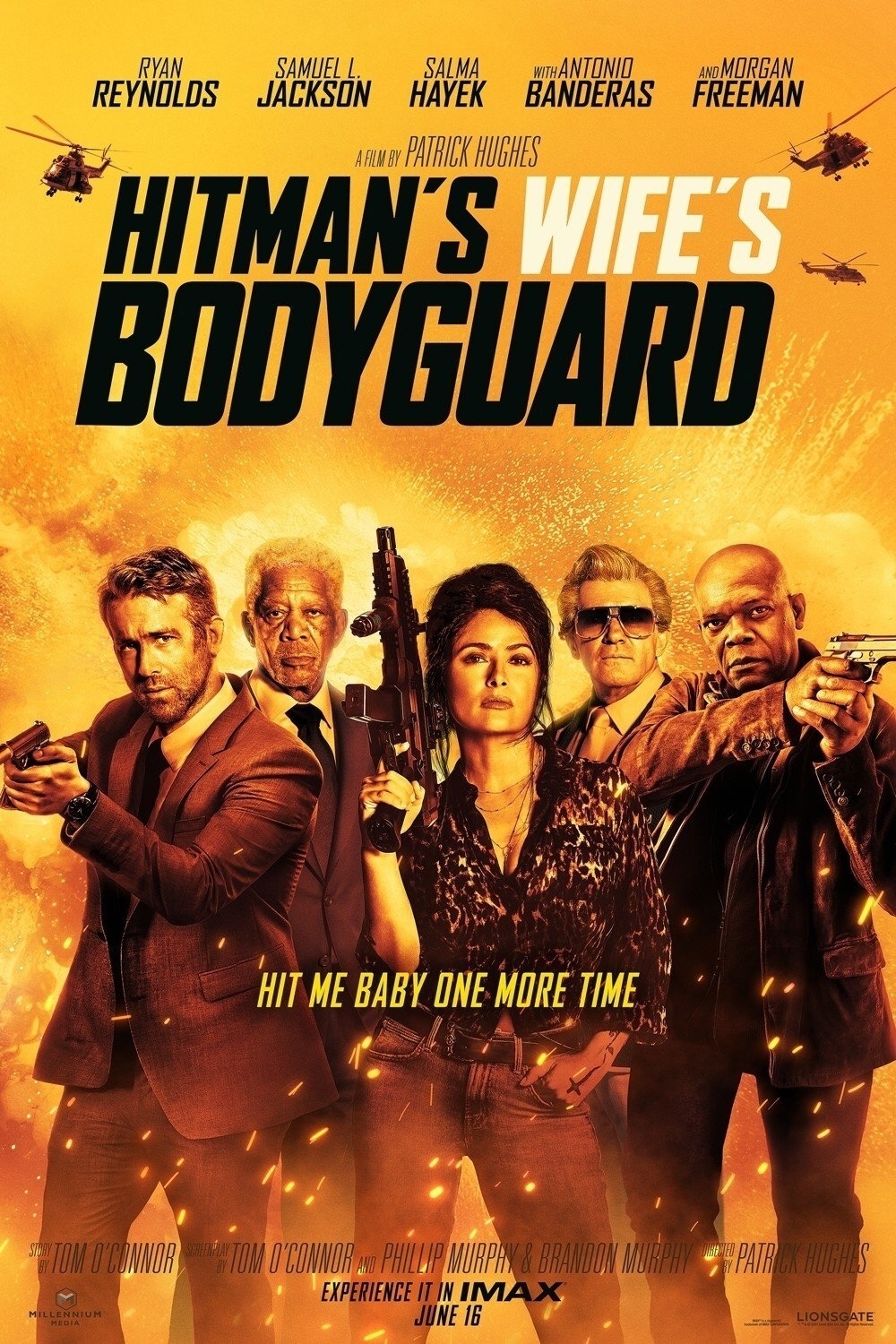 The Hitman's Wife's Bodyguard
Synopsis
Bodyguard Michael Bryce, hitman Darius Kincaid and his wife Sonia are back as the mismatched, high-octane trio– that are once again forced together into another life-threatening mission to save Europe from a vengeful and powerful zealot.
Details
Action/Adventure, Comedy
1h. 58min.
Opened Wednesday, June 16th

Director
Patrick Hughes
Cast
Ryan Reynolds, Samuel L. Jackson, Salma Hayek, Morgan Freeman, Antonio Banderas
Advisory
Rated R for strong bloody violence throughout, pervasive language, and some sexual content.
Showtimes
Filter:
2D
3D
IMAX
IMAX 3D
35mm
70mm
HFR
Virtual