DC League of Super-Pets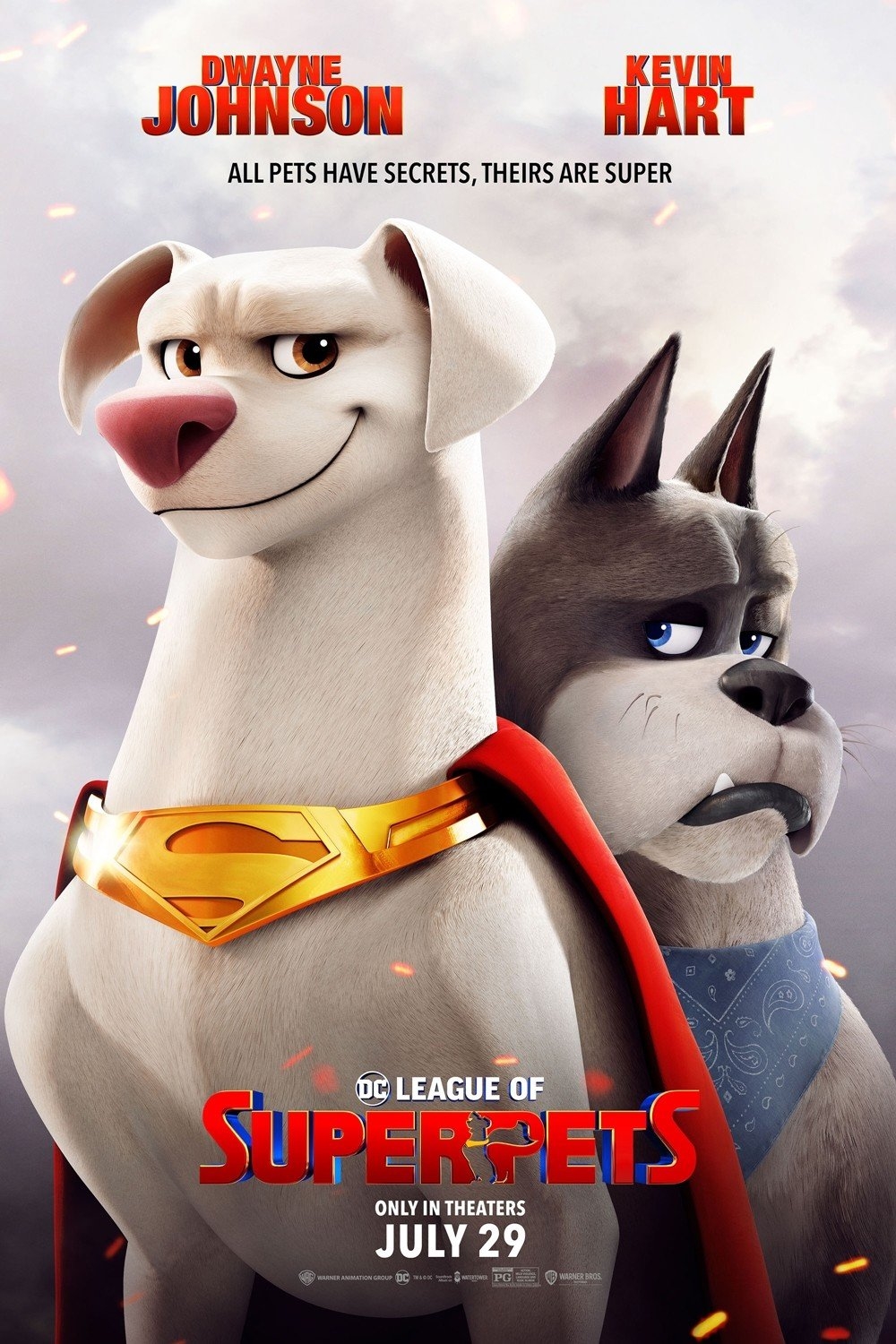 DC League of Super-Pets
Synopsis
Krypto the Super-Dog and Superman are inseparable best friends, sharing the same superpowers and fighting crime in Metropolis side by side. When Superman and the rest of the Justice League are kidnapped, Krypto must convince a rag-tag shelter pack to help him rescue the Super Heroes.
Details
Animation, Comedy
1h. 45min.
Opened Friday, July 29th

Director
Jared Stern
Cast
Dwayne Johnson, Kevin Hart, Kate McKinnon, John Krasinski, Vanessa Bayer
Advisory
Rated PG for action, mild violence, language and rude humor.
Showtimes
Filter:
2D
3D
IMAX
IMAX 3D
35mm
70mm
HFR
Virtual