Paws of Fury: The Legend of Hank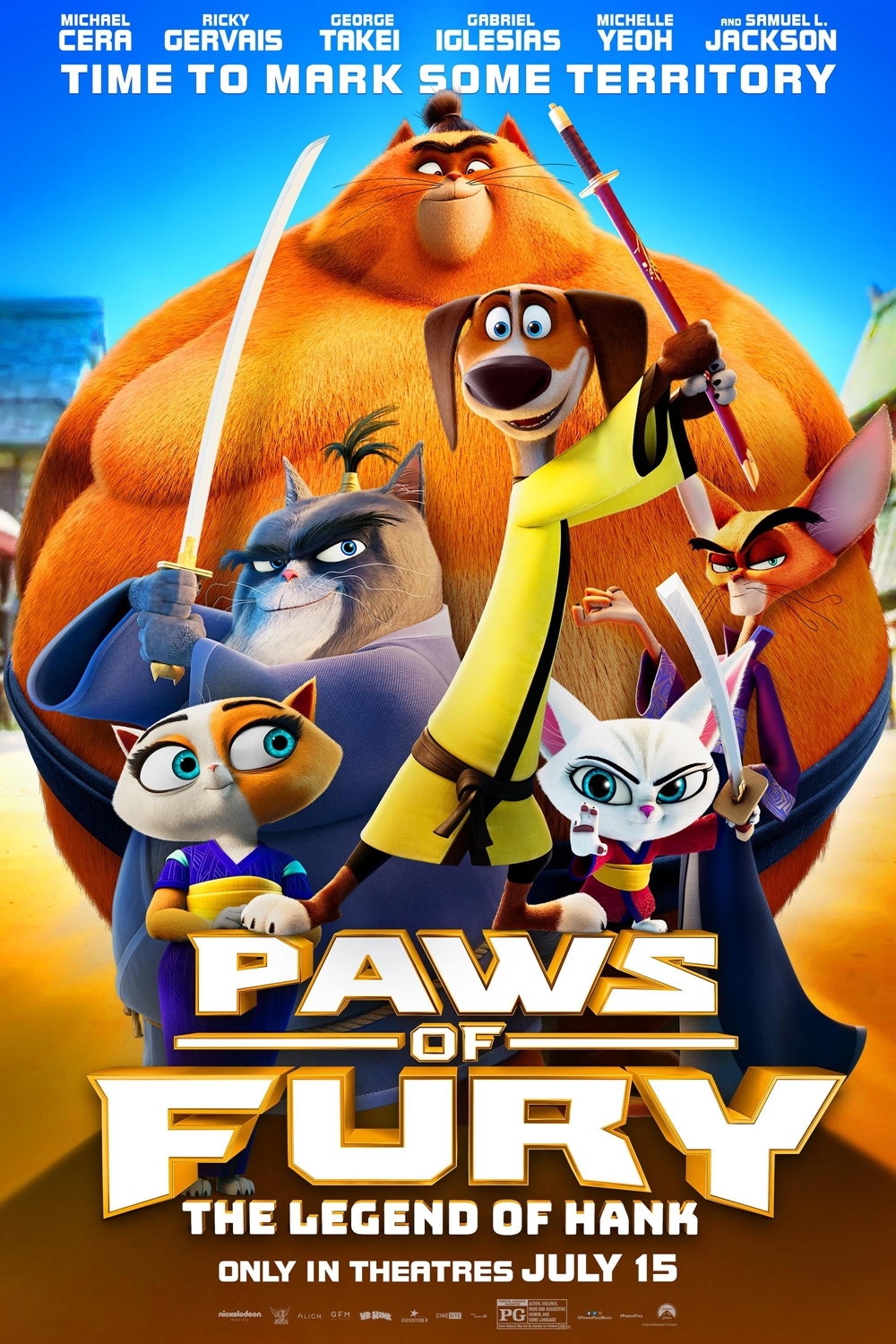 Paws of Fury: The Legend of Hank
Synopsis
A hard-on-his-luck hound Hank finds himself in a town full of cats who need a hero to defend them from a ruthless villain's evil plot. With help from a reluctant teacher, our underdog must team up with the villagers to save the day. The only problem - cats hate dogs!
Details
Animation
1h. 43min.
Opens Friday, July 15th

Director
Rob Minkoff, Mark Koetsier, Chris B
Cast
Samuel L. Jackson, Michael Cera, Djimon Hounsou, Michelle Yeoh, Mel Brooks
Advisory
Rated PG for action, violence, rude and suggestive humor, and some language.
Showtimes
Filter:
2D
3D
IMAX
IMAX 3D
35mm
70mm
HFR
Virtual